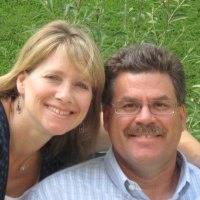 Bill Shutt, Senior Pastor
Email: Leadpastor@florencealliance.org
Bill Shutt has been the lead pastor at Florence Alliance Church since June, 1995. He is a graduate of Asbury College (B.A.) and Asbury Theological Seminary (M.Div.). Additionally, he served as pastor of Gravel Switch United Methodist Church while in seminary.
Bill enjoys camping with his family, singing in a Barbershop chorus, and helping to coach his kid's sports teams. He and his wife, Rose, were married in 1986. They have three children.
His greatest passion is to help people move closer to Jesus in their spiritual journey.