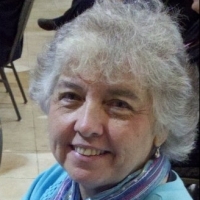 Renee' McKellogg, Director of Missions
Email: Renee@florencealliance.org
Renee' developed a great interest in overseas missions through her opportunities to meet many missionaries growing up in an Alliance church in eastern Kentucky. As a child one of her favorite parts of Vacation Bible School was hearing the missionary stories each day.
In 1987, Renee' was a part of the core group of people who planted our church here in Florence, Kentucky. She has a passion for international missions and has served on the Ohio Valley District of the C&MA Missions Mobilization Team for many years. Renee' recalls in the early years these was one couple who had the greatest influence on Florence Alliance Church becoming a mission-minded church. Their commitment to both the prayer and financial support of Alliance Inernational Workers inspired our church to pray, give, send, and go to carry out the Great Commission found in Matthew 28:16-20. Her desire is to mobilize our congregation to make Christ known around the world.