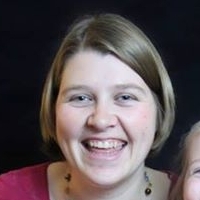 Megan Hoover, Director of Childrens Ministries, Music Team Leader
Email: Megan@florencealliance.org
Megan oversees all of the children's ministries and programs coordinating a variety of activities for the children. She also organizes the Children's Choir and Youth Choir and plays on the music team at the church.
Megan has been attending Florence Alliance church with her husband since 2005. I have been Director of Christian Education since February 2014. In addition to leading the children's ministries Megan enjoys spending time with her 2 daughters and doing crafts.
Megan has a Bachelor's degree in Music Education and a Master's degree in Interdisciplinary Early Childhood Education. She has been a preschool teacher to students with and without disabilities at Summit View Elementary since 2007.