We Believe in the Power of Prayer
Tell us how we can pray for you. You're important to God, and you're important to us at Florence Alliance Church. When it comes to prayer, we believe that God wants to meet your needs and reveal His promises to you. So whatever you're concerned about and need prayer for — we want to be here for you!
Want to praise God for an answered prayer? Share that great news with us too!!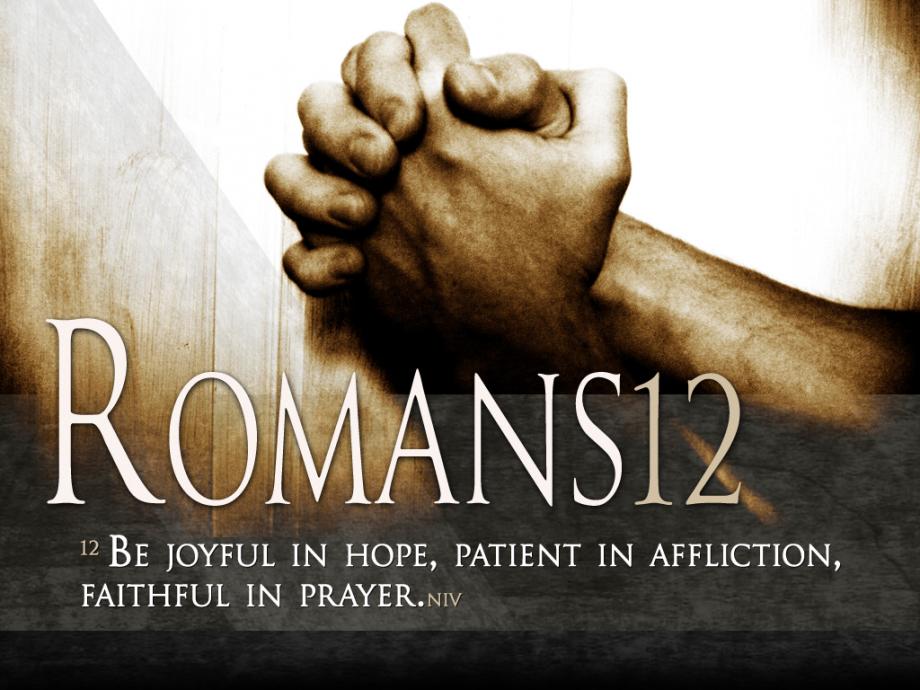 Submit Your Prayer Request
When you pray for one of the requests below, be sure to click on the I prayed for you button so that we can let the requestor know how many times their request has been lifted up.
| Request Title | # Prayers | Submitted On | |
| --- | --- | --- | --- |
| Deliverance | 0 | October 11, 2018 | Details |
| Reconciliation | 0 | September 25, 2018 | Details |
| Please pray | 0 | September 15, 2018 | Details |
| International Christian School | 0 | August 18, 2018 | Details |
| Healing and Restoration | 0 | June 19, 2018 | Details |
| Please Pray For Me | 1 | April 26, 2018 | Details |
Deliverance
Pray that the evil spirit of murder named Paul Bernardo and Mary Harmandayan will leave my mind and my philosophy counselling practice and that I will be restored in my soul with my spiritual gifts and with protection from angels and the blood of Jesus and lift up Luc Brisson and Zechariah Kamphuijs to save his soul. www.magdalenalovejoy.ca Dr. Magdalena Lovejoy
Reconciliation
Stand in agreement with me for reconciliation to happen between me and a person his name Sameh Emile , pray that he returns to love me again like past , pray that God talk to him in many ways regarding this reconciliation , pray that God talk to him in night dreams since he pay attention to the night dreams so much , pray that we return friends together and worship the Lord together like past , Pray that God talk to his heart about what he did against me and his conspiracy with some people against me and the ministry , pray that he returns to the Lord completely with new Heart towards god and towards me , in Jesus mighty name I prayer , Amen , Isaac
Please pray
[We read] In the King James Bible, Ezekiel 22:30: "And I sought for a man among them, that should make up the hedge, and stand in the gap before me for the land, that I should not destroy it: but I found none." O God, please help us and teach us to build a wall [of prayer] around the USA, Canada, Poland and Great Britain. Are you ready to stand in the gap, where God is the Helper and Teacher? Please pray that Great Britain, Poland, the USA/Canada would overcome for: (The Acts 26.18). * Poland, pray for freedom from dead religion to saving faith of Jesus Christ as the Saviour and the Lord by faith only, * the Church in the USA & Canada & Great Britain – Pray for repentance and cleansing of the church - Matt. 3.12 "Whose fan is in his hand, and he will thoroughly purge his floor, and gather his wheat into the garner; but he will burn up the chaff with unquenchable fire." * my family: 1. Stir up the hearts of my family for ministry for me, my wife Dorothy, our daughter Ann, and our sons Peter and Daniel - "..but as for me and my house, we will serve the Lord" Joshua 24.15 2. Pray for God's will, wisdom, discernment, revelation and recognition for me and my family; I ask God for Edmund's work situation, God's direction for Edmund , Dorothy, Peter, Daniel and Ann (also God's protection over the company where she works), 3. God's order in my work. I ask God for great wisdom at my work. Blessings and the knowledge of Jesus Christ for my bosses. Thank God for the continuation of my work. Edmund & Dorothy Krzeminski
International Christian School
Please pray that God will provide us with all the resources required to build our planned international christian school(Camp David Green Academy) in Kenya. Waiting upon the Lord. In His service, Nicholas
Healing and Restoration
Please pray for my grandsons parents to be saved and delivered and that their relationship be healed and restored to love. joy and kindness. Pray also that the mom comes home or moves closer to us for the babies sake also that I can continue caring for my grandson until they are able. Pray my son gets a good job and that God does more than I can think or ask for this situation in Jesus Name I ask and thank you for your prayers.
Please Pray For Me
Please pray for me.
Thank you for lifting up this request in prayer.
family
posted by: Lindsey on 3/17/2016
Please pray for my marriage to be all that God wants it to be in Jesus' name. (Stephen is my husband's name.) Thank you!
I will pray 33 people are praying.
Mother
posted by: Bill on 1/12/2016
My mom has Alhzheimers
I will pray 32 people are praying.
family
posted by: Lindsey on 12/23/2015
Please pray for God to allow my children to experience Him in a life changing way. Please pray that He would cause them to love Him and people. Please pray that they would want to follow His ways and get along with each other and friends well in the name of the Lord Jesus Christ. Thank you.
I will pray 33 people are praying.